Protecting your Health and Wealth!
Call To See What Your Options Are
Choosing insurance plans can be difficult. That's why I make it easy. I'll make the calls, compare the plans and prices, and find you the insurance plan that fits your needs. Best of all, my help is at no cost to you.
Matt Gomez
As your local HealthMarkets licensed insurance agent, I'm here to help find the best health insurance plan for you, your family, and your budget. Let me save you time and effort by searching through plans from nationally and locally recognized companies on your behalf. And I do it at no cost to you.
4826 Washington Ave, Houston, TX 77007—By Appointment Only.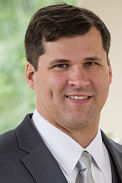 Start Your Search Today
Spend hours searching for coverage or let me do the legwork for you with a free quote in just minutes!
Matt Gomez was absolutely amazing and helpful. He helped me find the right plan for myself and helped me all through out the process. He answered all of my questions promptly and respectfully. I would recommend Matt Gomez to anyone, especially if you are looking for a easy process in finding insurance. I am happy he made things so easy on my end. Thank for everything Matt!
Matt Gomez provided a thorough and complete review of all my options available through the market place. I frankly would not be able to work through that website without his help!! He is also assisting my husband in navigating through the Medicare program and services. I strongly recommend Matt for all your health insurance needs. Thank you Matt!
I work with nationally recognized insurance companies to give you the quality, affordable insurance you're looking for. I promise never to spam you or sell your information. Best of all, my assistance is at no cost to you. 
4826 Washington Ave, Houston, TX 77007